These graphics are actual size. They will take a few minutes to load.
It may take 5 to 20 minutes depending on how fast
your modem is and on how well you're connected.
This page will have all of the graphics that I use on my Quest for Glory pages.
I put this page up so that you could download the graphics easier. Enjoy!
Just move the mouse cursor over the graphic you want,
click the right mouse button, and click 'Save Image As'.
If there are any graphics you want from my Star Trek, Babylon 5,
Favorite Casts or Crusade Pages, click on the links below.
---
Graphics found on my Tripod Graphics Pages
Graphics found on my Star Trek Pages
Graphics found on my Babylon 5 Pages
Graphics found on my Crusade Pages
Graphics found on my Favorite Cast Pages
---
BACKGROUND or WALLPAPER


---
BARS

---
TITLES







---
OTHERS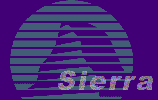 ---
---
DrgnSlyr's Lair / drgnslyr@embarqmail.com / Last Updated May 14, 2004